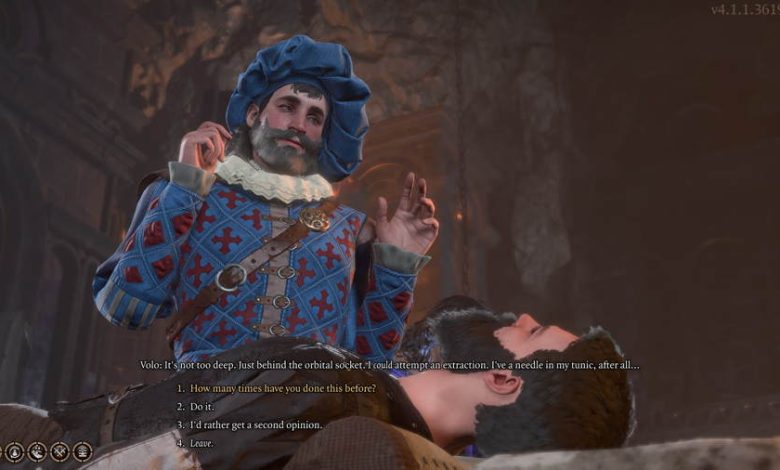 After helping out Volo in the Goblin camp, he will join you at your next long rest. He will thank you for your help and offer to do research to help you remove the parasite from your head. Check out this guide to find out What Happens If You Let Volo Extract The Parasite In Baldur's Gate 3. This way you know if it's worth it to take a shiv to the eye.
What Happens If You Let Volo Stab Your Eye In Baldur's Gate 3
So it is pretty safe to say that Volo has no idea what he is doing. If you let him try to remove it, he will hit your optic nerve instead and you will have to sit through a lot of pain. I'm pretty sure he even lobotomizes you at one point. If you endure it though you do wake up with only one eye, which would normally be a problem.
Volo however has a magic eye that he gives you so you can see normally. This eye also lets you see invisible creatures, which is very powerful in the Underdark. So your best option is to actually endure Volo mutilating you to get a bonus magic eye.
Check back soon for more Baldur's Gate 3 guides.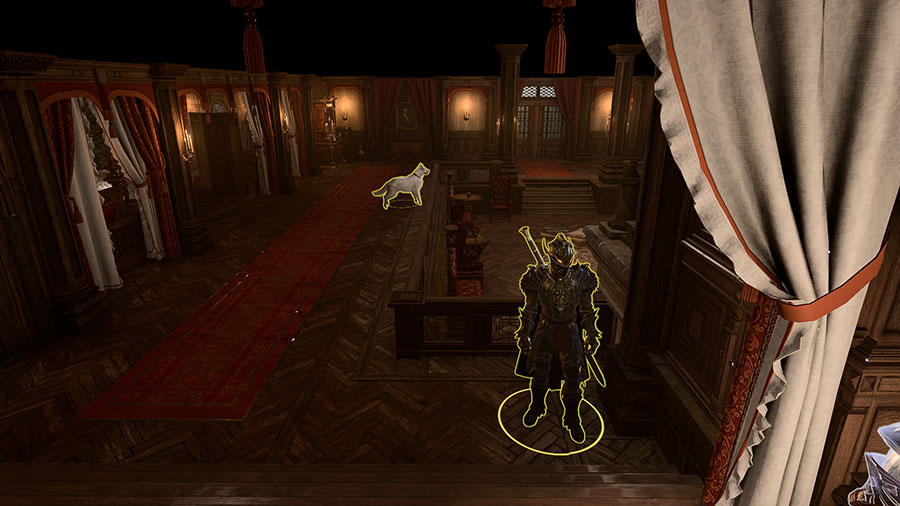 If you break your oath through an action or choice, you will become an Oathbreaker. In this guide on How To Reclaim Your Broken Oath In Baldur's Gate 3 we'll explain how you can return to your previous form and maintain the skills and abilities you had access to.